POI Token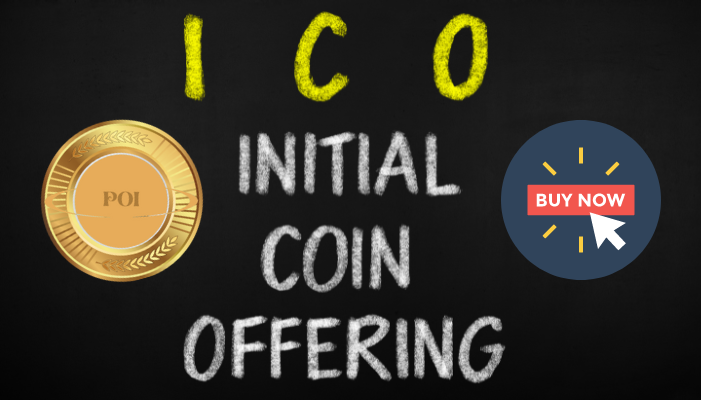 Improving people's lives through education and providing tools to the unbanked with a medium to create financial credibility is to the core belief and the roots of the creator of the Planet One Decentralized Cryptocurrency Exchange.
On one hand, clean education has become a top priority for United Nations (UN) and World Health Organization (WHO). On the other hand, a systematic approach to give financial credibility to the hands of 3.2 billion + unbanked people in the world needs the highest attention.
With a view to address and uplift these two key areas which are Education and Finances, Planet One Dex will offer 1 Quadrillion total supply of POI tokens with the plan to systematically allocate the proceeds from the ICO to achieve desired goals for which the intended token is created. Initial Coin Offering (ICO) for the same will be offered within weeks. A detailed white paper on ICO and its guidelines will be released soon. 
The founders of Planet One Dex have extensive knowledge and years of experience of addressing the core education corridor within India on subjects of clean education in line with the guidelines of the clean education mechanism of Japan. This is primarily due to the fact that the founder and creator behind this platform brings two decades of extensive expertise and experience from the quality of life that Japan offers which has its foundation on Japan's clean education based on Japan's Kaizen philosophies for which Japan is known worldwide. In particular the clean education comprises of qualities within an individual who processes the knowledge of safety, security, health, hygiene, segregation of waste management, conservation, environment, systematic cooperation and the capacity to respect one other. At Planet One we deeply belief that by enriching and nurturing these fundamental qualities within the primary and the K-12 education system, it is a stepping stone to the basics of living for an individual in a balanced natural resourceful world.
With the proceeds from the ICO, we will bring forward our extensive experience of clean education to newer regions in Asia, Africa, and South America for uplifting people's lives through the proven clean education model of Japan. We will also work diligently and dedicatedly for providing access to finances in the hands of the unbanked people worldwide by empowering access to the digital world economy by the progressive power of Blockchain Technology.
The basis to live a life is to "HAVE A SHELTER – FOOD ON THE PLATTER FOR THE FAMILY – AND MONEY FOR EDUCATION FOR THE CHILDREN". This is "TRUE ABUNDANCE". Let us join hands to uplift those who are not that as fortunate.